Authorized Compliant Toolkit Provider



One Time Purges
On-Site one time document destruction for residential and business needs for those who are cleaning out old records that have met their retention schedules.

Scheduled Services
CSR, Inc. will destroy your confidential materials at your location on a schedule that fits your needs, whether it is daily, weekly, bi-weekly, monthly, or bi-monthly. We value your time and need for security. CSR bonded service representatives do not see or handle your sensitive documents. We provide a selection of Security Consoles and Security Carts to contain your documents. For more information, please click here.


Professional and Efficient
Our state of the art equipment meets the standards of the National Association for Information Destruction, Inc. It is capable of shredding 4,000 pounds an hour using the pierce and tear method, making every document into small unreadable pieces.
At the end of each service, CSR, Inc. provides a Certificate of Destruction, to establish that you are complying with the new privacy requirements.
Confidential Shredding & Recycling, Inc. values our community and believes in protecting our environment. All paper materials that CSR, Inc. shreds are done so with much confidentiality and then recycled. Please call for information about recycling and disposal of other materials.

Our personnel have passed FDLE background inspections and are regularly tested for substance abuse. CSR is proud to be a drug free workplace.

What to Shred
For a list of items that CSR shreds, please click here.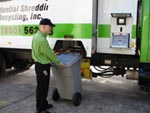 Confidential On-Site Document Destruction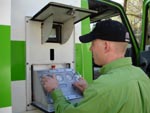 Watch the Hands
Free Process
from Our Provided Cameras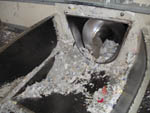 Make Every Document into Small Unreadable Pieces.



To Protect

·

Your Identity

·

Customers Privacy

·

Employees Privacy

·

Your Organization by Safeguarding Trade Secrets and Information

To Obey Laws

·

Fair and Accurate Credit Transaction Act of 2003 (FACTA)

·

Health Insurance Portability and Accountability Act (HIPPA)

·

Gramm-Leach Bliley Act -The Financial Services Modernization Act (GLB)

·

1974 Federal Privacy Act

·

The Economic Espionage Act of 1996 (EEA)

·

Georgia State Bill 475

·

Patriot Act

·

Disposal Act

·

Sarbanes-Oxley Act (SOX)